Conference sessions are scheduled in CEST (Paris time) by default.
However, if you select the list view of the online programme, sessions will also show in your local time:

The time zone is set according to the time zone of your computer and would be applied for the entire programme. See an example below: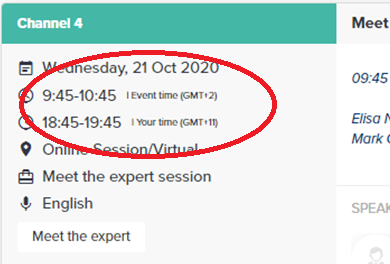 Unfortunately, in the calendar view, sessions only show in CEST:




You can use a time zone converter to find out when a session is taking place in your local time.